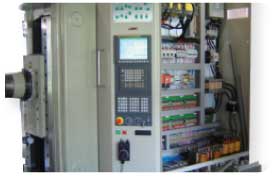 CNC Service, Exchange & Repair
- With over 20 years of experience , we offer repairs on a wide range of CNC controls and drives.
- Service exchange units are available for Yaskawa, Mitsubishi, Fuji, etc.
The repair process of CNC machines include:
Fault detection and problem solving.

The supply of spares and service exchange units.

A 3-month warranty on all work done and service exchange units.